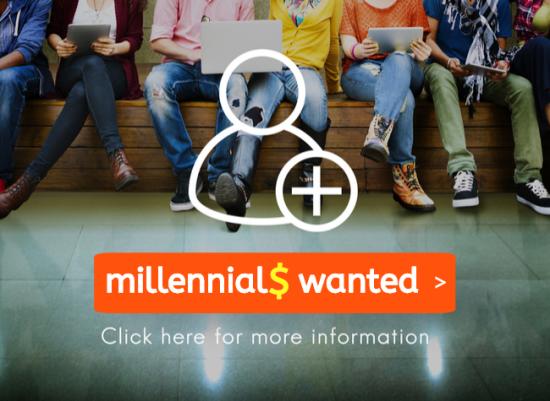 There are too many jobs for qualified court reporters! In 2018 there will be an estimated surplus of 5,500 jobs for stenographers as reported by The National Association of Court Reporters.
We have previously touched on this in another blog post that we are well in the midst of a nationwide shortage of court reporters. The median age of the court reporting workforce is 53 years old. With a serious lack of millennial interest, that average age is getting pushed higher as the current workforce inches closer-and-closer toward retirement without a new crop of trained stenographers to fill the void.
The disinterest of an entire generation of would-be court reporters can't easily be explained away. With the current nationwide shortage pushing stenographers' salaries upwards to $100,000 per year it can't be the expected salary. What is seems is that court reporting has a bad publicist.
Court reporting suffers from a lack of awareness.
With parents and schools alike instilling into their young adults the importance of obtaining a degree from a four-year university, there has been a lack of enthusiasm for certificate-based programs such as those for court reporting. The lack of coverage by news outlets and the lack of a concerted push for awareness to reach young individuals just entering their twenties is a major factor in perpetuating the national shortage of court reporters.
"There's a deficiency in our high schools where not as many guidance counselors realized we're still a cutting-edge field, realized people can still make a lot of money in our field," said Bonn. "You can earn a six-figure salary." - reports Meredith Bonn via ABC WHAM in Rochester, NY.
Among young people entertaining career options and higher level education, there is a lack of understanding of what court reporters do. Whereas some might be fueled by the opportunity to work in a courtroom alongside legal professionals capturing every utterance spoken - regardless of how silly, or in depositions, many early 20-somethings don't know of the world of captioning: Captioning live sporting events, television, and even YouTube.
Exacerbating the issue, a string of stenography schools have closed leaving "good-paying jobs for qualified, trained reporters" unfilled.
The biggest threats to the court reporting industry aren't artificial intelligence or voice to text software, it is the deficit of new stenographers. With this mind, how can technology help fill the gap?
With captioning and court reporting jobs that don't require a physical presence, live streaming enabled reporting can offer a solution. With the ability to work from home, the stenographer can set up a live feed to anywhere there's an internet connection. This works with depositions and live sporting events alike.
There will always be a court reporter for your deposition
With services like Discovery Litigation Services, you don't have to worry about finding a qualified court reporter regardless of where your deposition is. Utilizing live streaming technology, Discovery's court reporters can handle any deposition wherever it may be.
Click Schedule Now
Getting started is as easy as uploading your deposition through our secure, online deposition scheduling platform. Just fill out a few short fields and click "upload now".
24 Hour Phone and Email
We are standing by to take your call. Whether you are ready to schedule a deposition or have a few questions you'd like clarified, our team of experts can take your call.
Call (855) 622-7709
Email info@discoverylit.com
Live Chat Us Today!
Talk to a human and get a response right now with our integrated Live Chat feature located at the bottom righthand corner of your screen. Connect immediately to our Regional Litigation Consultant who's ready handle anything from a simple question to a complex scheduling arrangement.
Browse Our Full List Of Services
Conclusion
We are in the middle of a nation-wide shortage of court reporters which is actually positively pushing wages higher and higher, and some salaries reaching six figures. Filling the void of retiring court reporters with humans will provide an industry with built-in job security. The issue is, young people aren't being properly introduced to the career path and don't know the various capacities in which a skilled stenographer can work.
With A.I. and improvements in technology always threatening to put humans out of work, for court reporters, it looks like tech can only help at this point. Live streaming enabled court reporting from anywhere there's an internet hookup can help to alleviate the demand, but getting the word out about the higher wages and explaining the ways in which court reporters rock! to appeal to the younger generation is a step in the right direction.