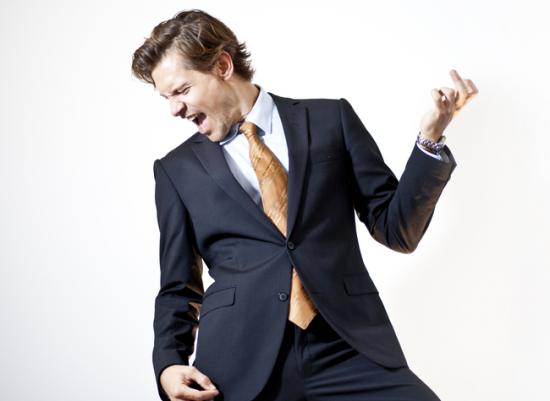 Welcome to the fast and furious hands of a Court Reporter. Not sure what I'm talking about? Remember the O.J. Simpson trial that seized control of every television network for nine months in the nineties? Janet Moxham had the biggest test of her life when she was tasked with feverishly typing every word spoken throughout the nine-month long murder trial for the former football legend. If you don't think that's an amazing feat, sit back and let's quickly explore 3 Ways A Court Reporter Rocks!
Super Human Fingers: There Is No Such Thing As Too Fast.
The sheer speed of it all is enough to dizzy your head. Watching a court proceeding or arbitration is like, well, it's like watching any legal proceeding. But the quick back and forth banter, arguments, sentences layered over sentences, half-formulated thoughts, and exclamations of legal jargon are the ingredients that create the work of a court reporter.
Typing at speeds topping over 300 WPM - that's 300 words per minute! - on a device that looks like a pocket-sized organ this "boring" arbitrations reporter puts to shame any novelist, blogger, and 15-year-old sending her bff a text, "wtf!" Don't let the calm, professional demeanor fool you. It is a war of words blazing through a court reporter's fingertips into that machine.
The techniques adapted into stenography (that's the classy term for court reporting) are foreign to your grade school touch-typing courses and more akin to Jerry Lee Lewis chomping the flaming ivory during his performance of Great Balls Of Fire.
Chording is a technique used by a court reporter or arbitrations reporter to quickly break down words into their basic syllables and reconstruct them as a code of shorthand representing anything from a single utterance to a complex sentence expressing legal references, and case facts, with no lack of innuendo. Matching lick after lick, the stenographer is the emotionless jazz musician of any deposition and courtroom.
Court Reporters Have Battles: Gladiatorial Displays Of Skill, Technique, & Focus
You might just be asking yourself right about now, "Is there a unifying competition that pits the best court reporters from across the country against one another in a harrowing display of amazing technique and accuracy wherein only the strongest, fastest survive?"
Yes. Court Reporters have National Competitions wherein they go at it like gladiators of the stenotype.
At such a competition, Mark Kislingbury set the record for the fastest real-time court reporter back in 2004 when he transcribed 360 words in a minute with an accuracy of 97.23 percent having memorized over 100,000 chord combinations that make up the language of the courtroom.
This kind of proficiency and excellence takes years of dedication and practice - a focus reserved for athletes and chess masters alike. This isn't just a matter of jotting down words for a court reporter. This pure honed ability to capture every utterance from anyone within those four walls and converting them into a linguistic code at split moments prompting is absolutely essential. When it comes to legal proceedings, there is no room for inaccuracy. The official record is the official record.
A Court Reporter Can Fall Off The Map And Still Earn A Living
The tools of a court reporter are evolving and being blasted through the digital universe. With the advent of mobile computerized technology, the arbitrations reporter can virtually work from anywhere there's internet. The art of stenography affords its craftspersons the potential of a mobile life.
A court reporter has the freedom to work from home doing Live Captioning for television programs with Communication Access Real-Time Translation (CART) technology to assist the hearing impaired. A court reporter can work freelance evenings, weekends, or part time from home transcribing business meetings, closed captioning, and legal depositions.
With the freedom of running your own freelance stenography business comes the opportunity to design your life in the manner of your choosing. Freelance stenographers have the chance to optimize for the quality of their everyday life, happiness, and loved ones rather than their proximity to the office.
Technique, Skill, Athleticism, and Freedom, In One Unassuming Package
A court reporter has come to represent a lot more in my mind than that expressionless drone mindlessly transcribing murder trials of former football legends. They have evolved into a symbol of mental athleticism, a skilled artisan playing syllables like Mozart, and a possibility of workplace liberation for the right person. If I haven't persuaded you into thinking that your friendly neighborhood Court Reporter Rocks! You just might be a robot.