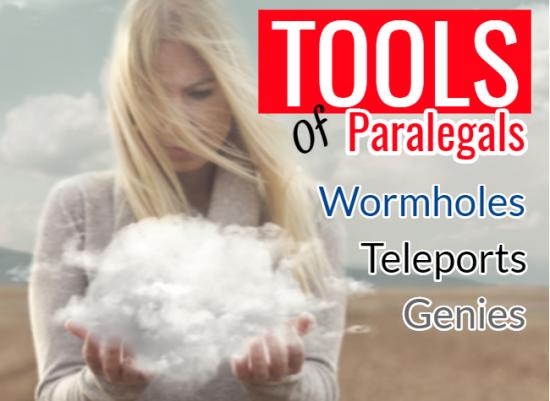 We can easily stream any television show or movie, order a personal driver in minutes, and instantly download incredibly useful and time-saving tools to our smartphones. We are well into the 21st century after all. We have unprecedented power and convenience loaded straight into our hands at every moment of the day.
So, how are court reporting companies leveraging game changing advances to thrust the industry forward?
At Discovery Litigation Services we are implementing the high-speed digital world to make deposition management easier, transparent, and as instant as current physics will allow. Here is a list of a few things that we do to help paralegals and legal assistants find what they need faster and get the high level of quality they rightfully expect without the bloated budget.
Your Personal Deposition Genie
Scheduling a deposition can be tiresome and paperwork heavy. As if you don't have enough on your mind in regards to the case at hand, now you have to coordinate the schedules of attorneys, witnesses, and everyone involved then track down and review all documents pertaining to the case, book a conference room, and hire a court reporter & videographer.
Enlisting the power of the digital age and providing unparalleled convenience, Discovery Litigation Services is the leading firm in simplifying the deposition process. This gives you a straightforward way to knock it out of the park every time. Just upload your deposition notice and Discovery takes it from there.
The Cloud Is A Wormhole, Teleport, and Just Plain Magical
I was recently reminded of a daydream I had when I was a kid in elementary school: I had forgotten my homework on my bedroom desk and I was panicking. No matter how I tried to spin it in my head, there was just no way I was going to be able to turn the assignment in on time. I didn't have a way to contact my parents, I couldn't sneak off campus and run the two miles home and back, and there was no way to replicate the work before school began.
I just had to accept the fate of forgetting my homework. It was horrible, knowing I'd be "in trouble" and get a zero even though I actually did the work. After the embarrassment of announcing, "No I don't have my homework..." I got lost in a fantasy that stuck with me for the rest of my life - and then it came true.
I imagined my backpack actually being a wormhole connecting it to my bedroom, thus allowing me to reach in and pull out anything I had at home.
This is no longer a fantasy, it is real life.
Without having to bend spacetime, we can reach into the digital realm and pull out anything we've deposited there. This luxury is not even luxurious anymore. It's commonplace. It's an expectation, and rightfully so.
In applying this principle to your deposition materials, Discovery Litigation Services effectively creates a wormhole through which you can pull out anything you need. From simply managing invoices and statements to peering through a window into the room of a deposition in progress, it's all accessible from anywhere you find an internet connection.
The cloud based repository gives you twenty-four-hour access to all deposition documents and video. Having everything secured in the cloud empowers you to quickly share a clip without having to worry about file format and computer operating systems "playing nice" with one another.
The Discovery Litigation Services software-free platform makes everything viewable straight from an internet browser.
Smart Tech Already Makes Your Home Life Easier. Why Not Work Too?
Paralegals have enough on their plates as it stands. Pushing deposition scheduling into the instantaneous one-click digital world with the likes of Amazon's single click shopping, the convenience of a digital filing cabinet through Google Drive and Dropbox, and a streaming video library that doesn't stutter from Netflix and Youtube is an obvious solution.
It allows you to work cleanly, streamline outdated processes, move quickly while maintaining accuracy, and easily collaborate and share with all parties involved.
An instant, on demand, cloud based workflow provides a method by which you'll eliminate the clutter, trim the excess fat, and manage everything from one convenient location. What used to take hours or days to coordinate is now instantly at your fingertips.