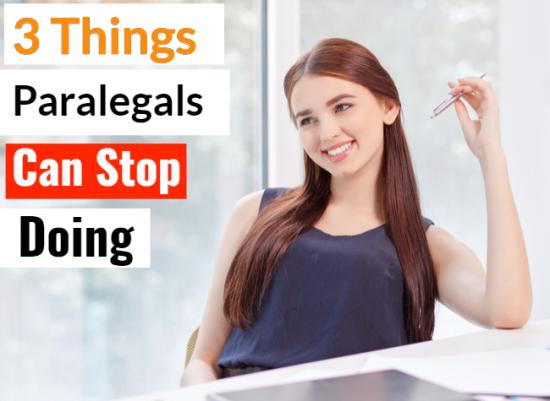 By now if you are not utilizing a court reporting firm to handle more than just court reporting, then you're missing out on a world of opportunity to free yourself from those nitty-gritty, time-consuming tasks that seem to monopolize your entire day.
This day and age court reporting firms such as Discovery Litigation Services have evolved beyond the stenotype to offer full-service legal resources that can handle any deposition needs. It's not cheating to delegate and leverage the digital age to get work done. With the advent of smart technologies, it is easy to quickly hire certified court reporters, legal videographers, and more!
As the world shrinks with advances in networking speeds and communications technologies, the Paralegal will be expected to take on more and more while staff size dwindles and is replaced by digital solutions. Taking advantage of new advancements is not only smart, it is essential to stay ahead of the curve. If you're still trapped in the mundane "old world" time thieving tasks, how will you cope with a doubling or tripling workload?
Here are just a few tasks that Paralegals can stop worrying about today.
Scheduling All Those Schedules
Hey, Paralegals! You can now stop playing phone tag and cross comparing calendars to get everyone in the same room. Court Reporting firms, better yet, Litigation Service providers can take that annoying task off of your hands.
Discovery Litigation Services can handle every aspect of your deposition from the ground up. All along, you maintain control with complete transparency and oversight through our online web based scheduling platform. From calendars to streaming the entire deposition itself, you have full flexibility and control.
Booking Conference Rooms
I know this may sound like a minor issue, but it's the little things that count. You do not need to go out of your way to find the right venue for the deposition. You can stop tracking down temporary meeting spaces to host your deposition. Not all meeting spaces are created equally and finding the right one to support the requirement of your depo can start to drag on your schedule.
No matter where the deposition takes place, Discovery will book the safe, secure conference room with the technology you require; video conference, high-speed internet - hardwired and wireless, a private and comfortable space that's conducive to facilitating a smooth deposition. And in most cases, the conference room comes free!
Searching For "Things"
Scrambling at the last minute to put together necessary items such as documents, exhibits, and even deposition video clips is a thing of the past. Any court reporting firm worth their salt will have all of these easily accessible at the click of a button.
Wherever you have an internet connection, you will have access to everything you and your attorney need at a moment's notice. Precise and easy to navigate organization of your materials makes it a breeze to pull down documents, access exhibits, and quickly share deposition video clips.
No longer do you need to navigate gigs and gigs of video footage to find the exact right moment. All deposition video is synchronized to a hyperlinked, clickable transcript that shuttles you to the exact right moment. Click a line of dialog and the video pops up!
With Great Power Comes Great… Convenience
We are well within the digital age. Court reporting firms have taken note and are working to provide you with solutions that allow you to have more power and flexibility while freeing up your schedule so you can refrain from falling into those time stealing traps.
Advances in technology as it proliferates the court reporting/legal services world only help to make it cheaper and more accessible to everyone. This is the exciting part. While some people are worrying about tech taking jobs, take a step back and imagine the convenience and freedom it offers.
With the modern technologies of our digital age, court reporting firms are revolutionizing a once analog, stagnating industry. Hosting sensitive materials in the cloud is more secure and more convenient.
If you're interested in learning more, contact Discovery Litigation Services and see what they can do for you.
From digitally streaming court reporters to full-service legal video solutions, you can get it all in one spot. With a single dashboard, you can have the entirety of your case easily in reach. Maybe all of this convenience is cheating a little bit but in a battle against time theft, who wants to fight fair?